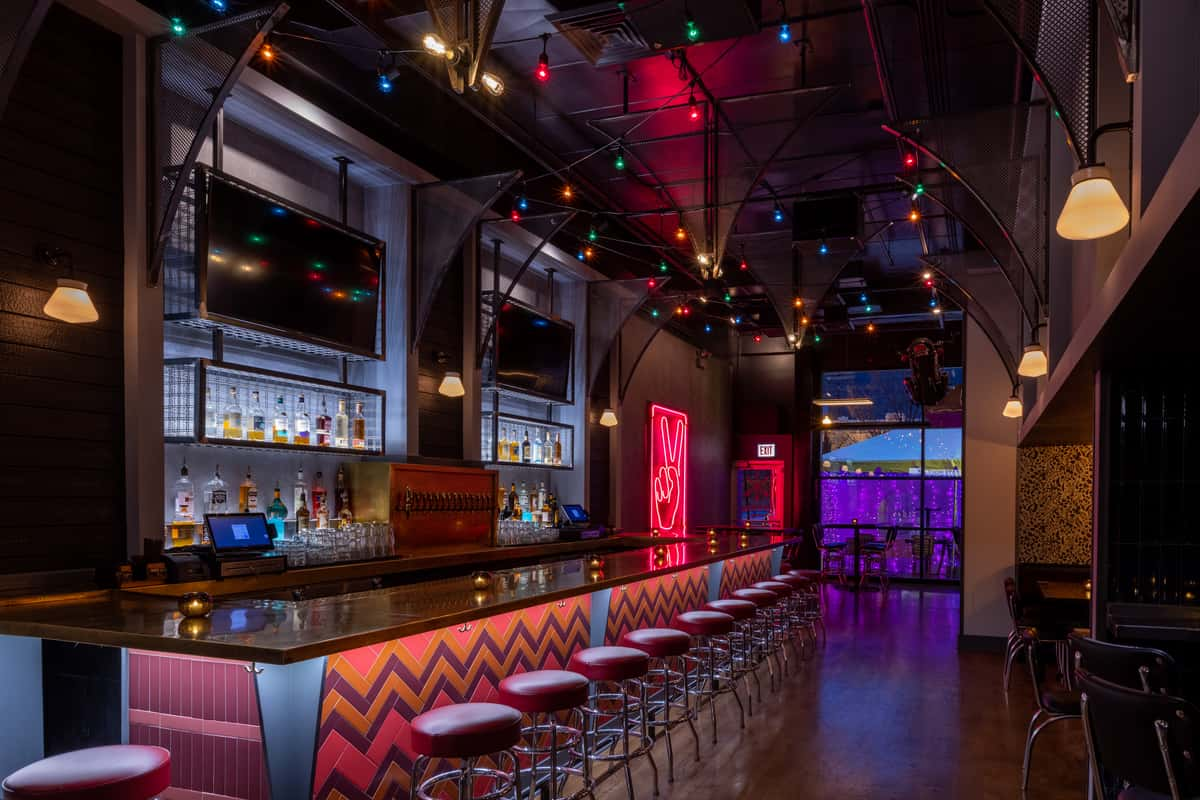 Private Events
EVENT ROOMS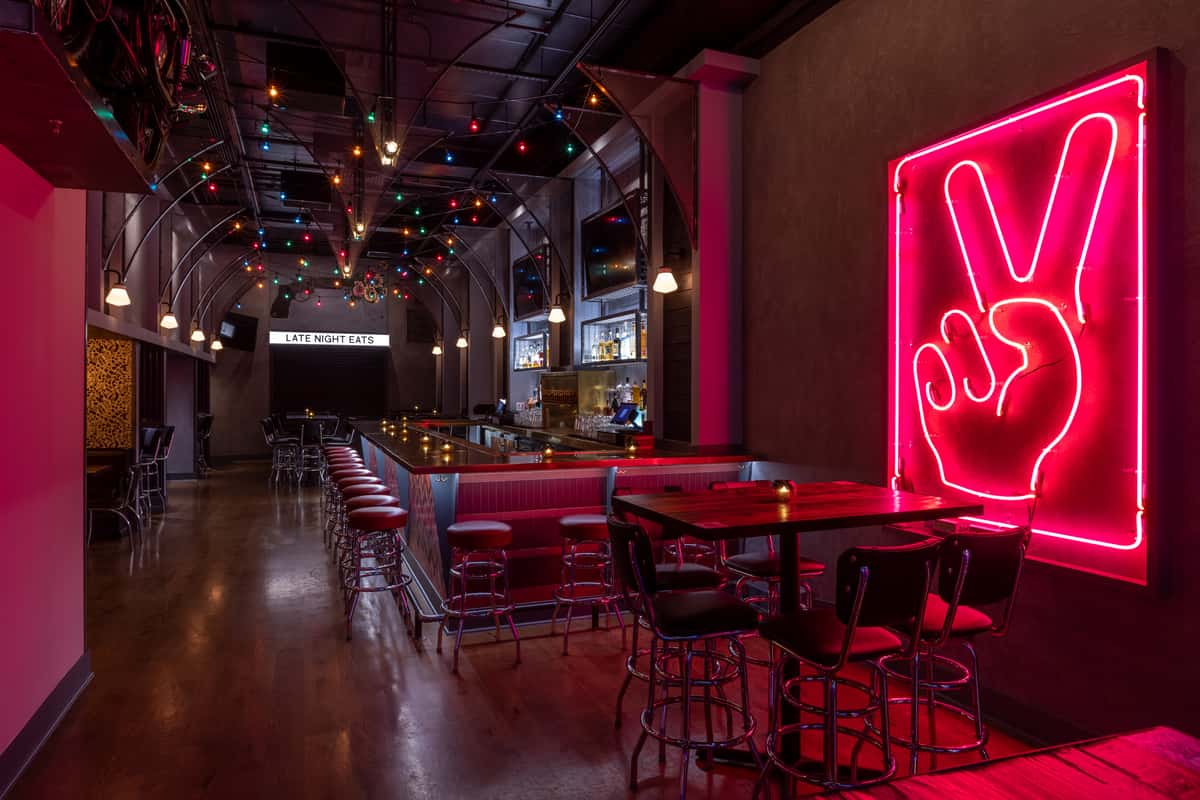 UPROAR LOWER LEVEL
PRIVATE SEATING + STANDING║10- 200 PEOPLE
Rent out our entire 1st floor, or we can break it into sections of high-top tables by the garage door, high-top tables by our takeout window, or low-top tables in our nook area.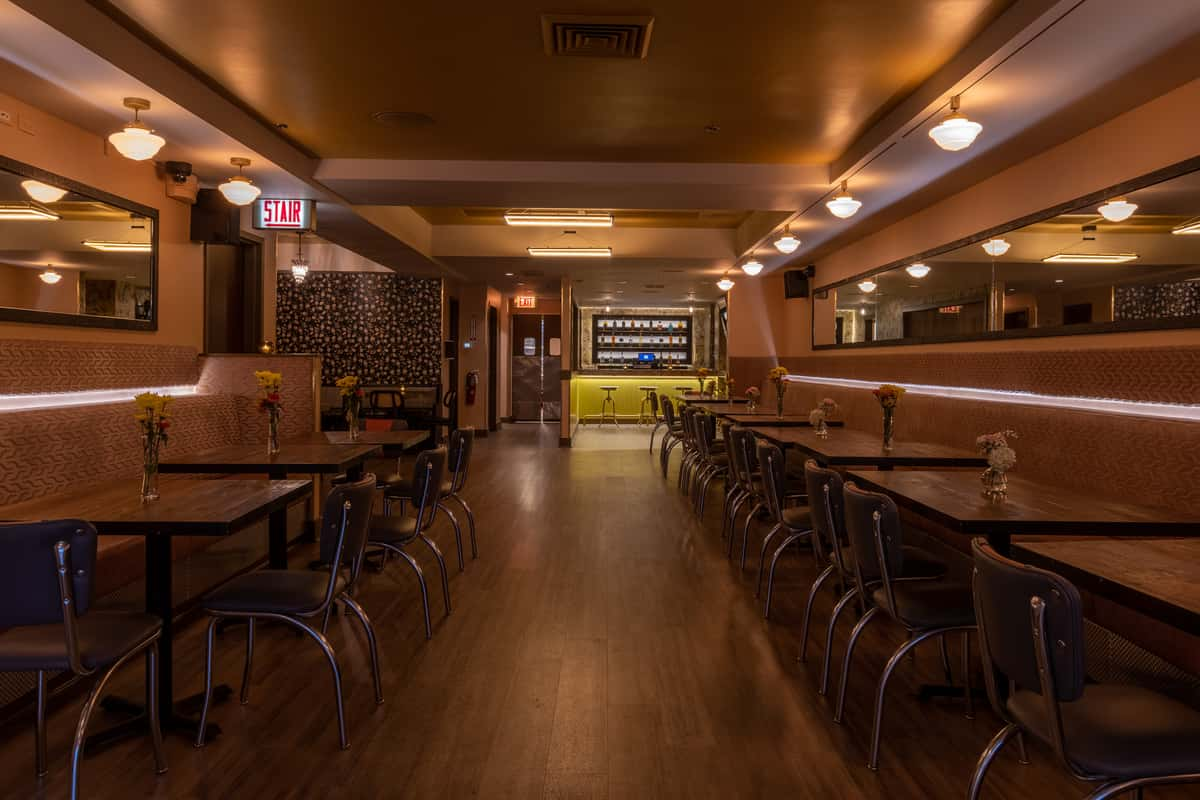 UPROAR ELEVATED
WEST BAR ║SEATING + STANDING║25-50 PEOPLE
Our West Bar is perfect for smaller gatherings. This space can also be extended to accommodate larger parties/events.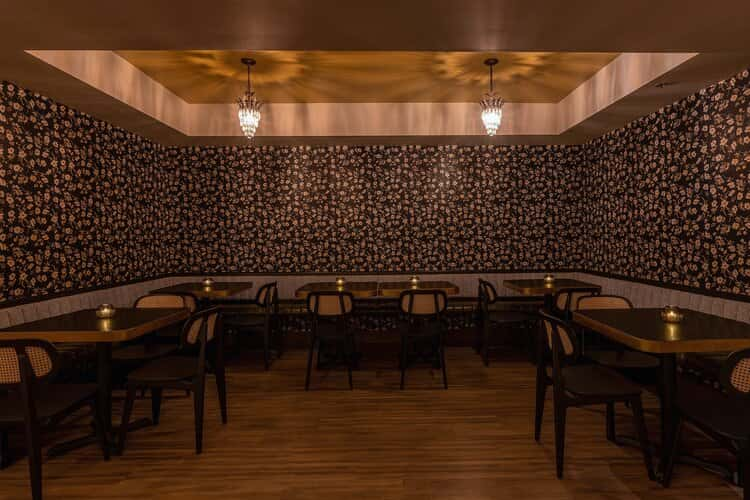 UPROAR ELEVATED
THE NOOK║PRIVATE DINING║20- 30 PEOPLE
The Nook is a cozy, intimate space perfect for a private dining experience. These benches are a great spot to enjoy a cocktail and converse with guests.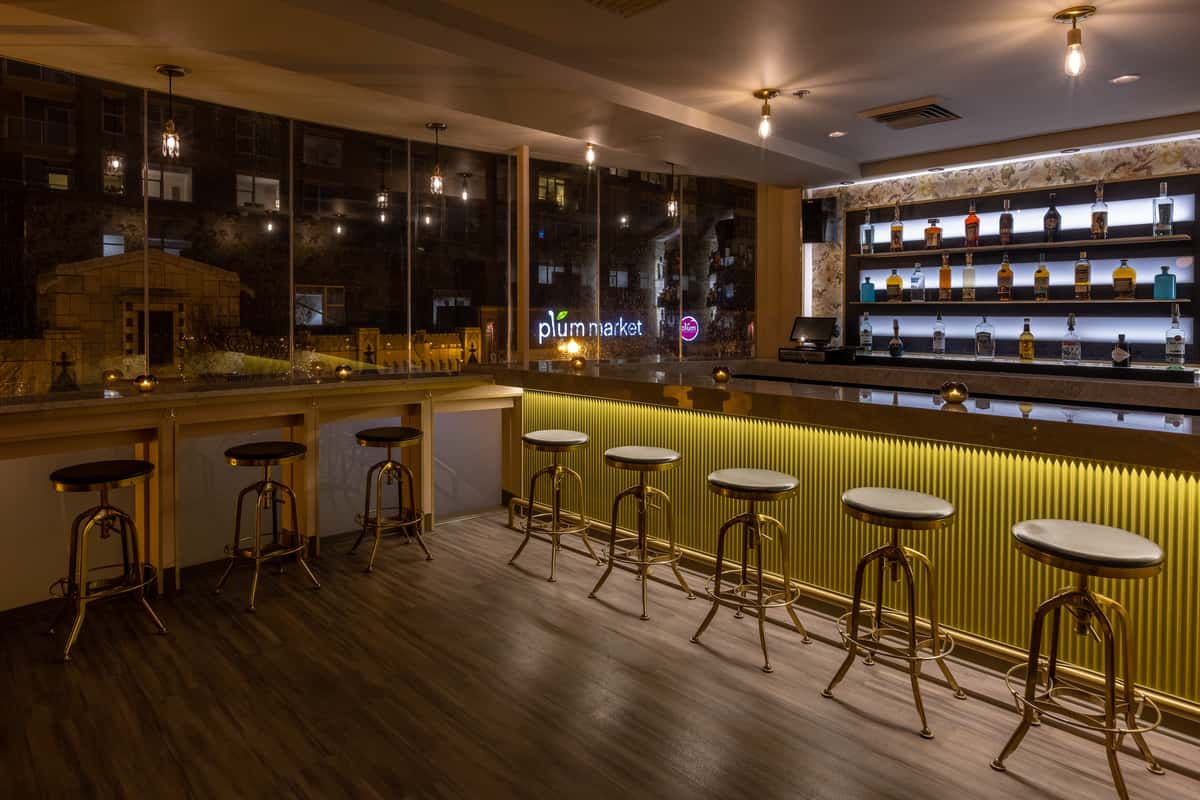 UPROAR ELEVATED
EAST BAR║PRIVATE SEATING + STANDING AREA║40-60 PEOPLE
Our trendy, dimly light lounge with breathtaking views of Wells Street is the perfect space for an intimate gathering. This space is gorgeous for day or evening parties and events! Our tall windows help keep the space feel open and large.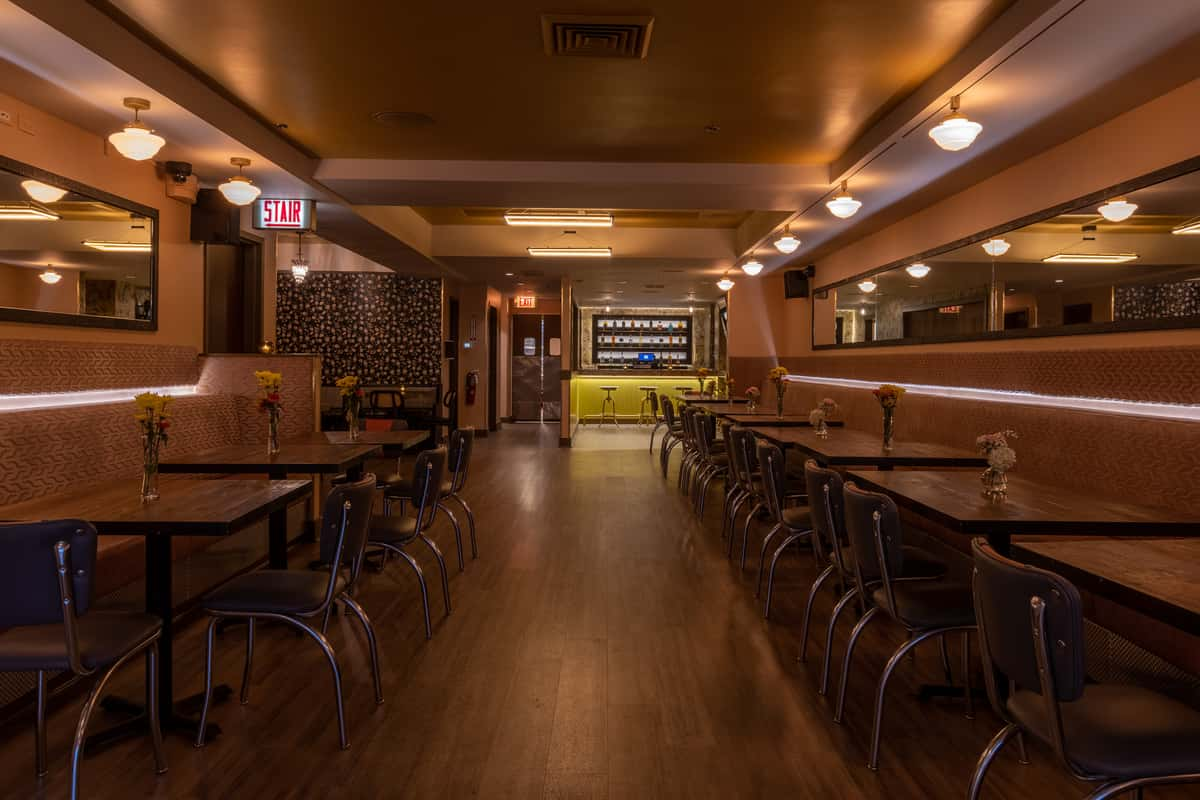 UPROAR ELEVATED
RENT OUT THE ENTIRE 2ND FLOOR║10-200 PEOPLE
Rent out our entire 2nd floor which includes East Bar, The Nook, and West Bar.